Green Architecture and its applications in Hospitals:Analytical study of existing project to extract the mechanisms of applying green architecture in hospitals
Anfal Muayad Mayoof

Department of Architecture , University of Baghdad, Baghdad, Iraq.
Keywords:
Green Architecture, Green Hospitals, Greening strategies, Greening mechanisms.
Abstract
Hospitals are the major contributor to environmental corruption and the biggest drain on
energy in their life cycle because they are complex, multifunctional giant facilities. Several recent studies
have been carried out to find the most suitable solutions to reduce energy consumption provide it on-site
and contribute to supporting economic, environmental and social aspects. The reason for the slow
movement of green buildings for hospitals is to focus on a suitable design for the complex function that
deals with the local climate, natural resources, economy and cultural values and avoid the one-size-fits all
design. This made the solutions used multiple and varied, different for greening of the hospital and put the
research in the absence of a clear perception of the mechanisms of the application of green architecture in
hospitals and this identified the problem of research. Therefore, the study looked at an analytical study of
existing project models designed according to the strategies and standards of green architecture to
determine the strategies adopted in each project, and by adopting the analytical method after determining
the strategy used in each building to achieve the green architecture and then comparing them according to
the standards adopted using the global LEED system Green Building Council. The results that will be
reached are the mechanisms of applying Green Architecture to Hospitals.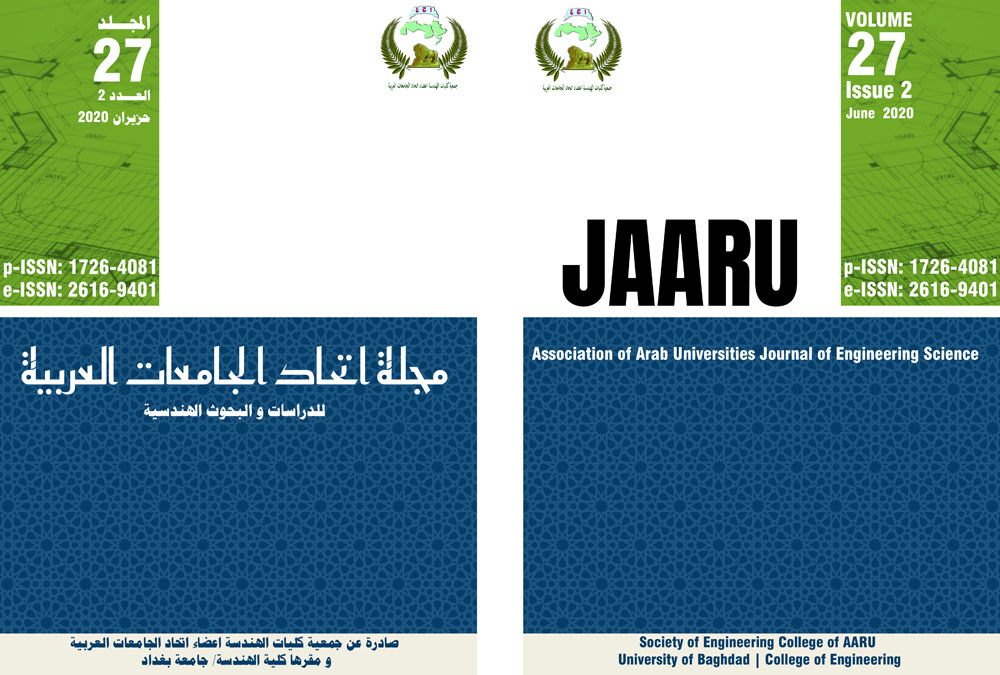 How to Cite
Mayoof, A. (2020). Green Architecture and its applications in Hospitals:Analytical study of existing project to extract the mechanisms of applying green architecture in hospitals. Association of Arab Universities Journal of Engineering Sciences, 27(2), 81-93. https://doi.org/10.33261/jaaru.2020.27.2.009