The pollution of GroundWater with Nitrogen Fertilizers in Al-Mazraa/ Homs/ Syria
Safaa Aldeeb

Ihab Abdallah

Aber Mohmmad
Keywords:
Pollution, groundwater, Nitrate, Permeability.
Abstract
This study was conducted in Al-Mazraa/ Homs/ Syria, which is an agricultural area with high
population. Most farmers there use Nitrogen as a fertilizer, which leads to pollute the underground water
with Nitrates, and consequently the wells which are used for drinking. Data of water chemical tests for 10
years was gathered and analyzed, the research showed that using Nitrogen fertilizer is the responsible for
underground water pollution. The results confirmed the importance of analyzing the soil before fertilizing
and to define the Nitrate in it. The soil in the area is very permeable, as the Nitrate is a quick soluble, so it
is not preferable to be used as a fertilizer and other fertilizers must be used. as a result, depending on new
irrigation methods are preferable for fertilizing. The research recommends growing crops that do not need
Nitrogen fertilizers to save the prevent the pollution of underground water.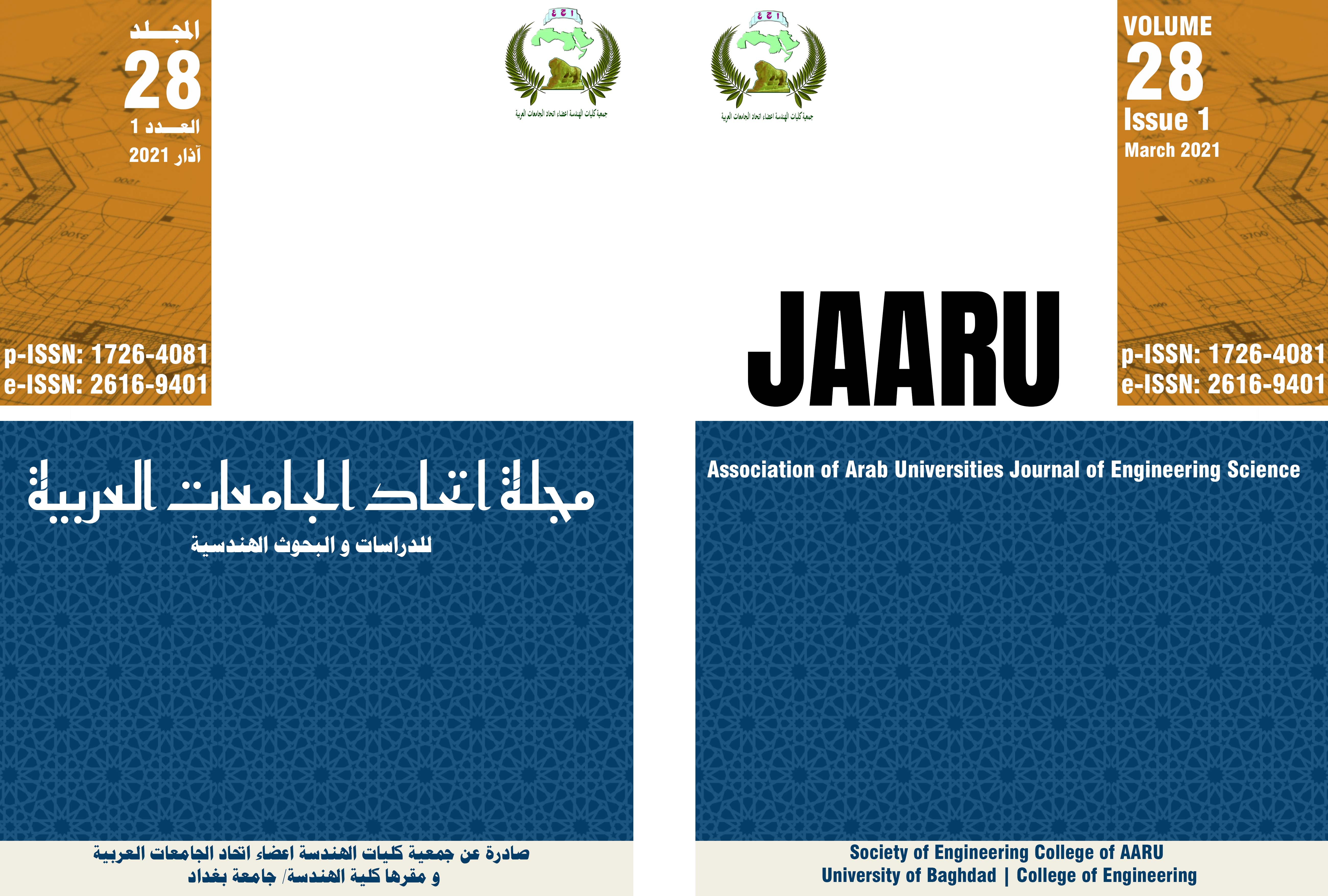 How to Cite
Aldeeb, S., Abdallah, I., & Mohmmad, A. (2021). The pollution of GroundWater with Nitrogen Fertilizers in Al-Mazraa/ Homs/ Syria. Association of Arab Universities Journal of Engineering Sciences, 28(1), 99-109. https://doi.org/10.33261/jaaru.2021.28.1.009